Wrongful Death
Losing a loved one is a devastating experience, especially if the death was preventable or was caused by someone else's negligence.
In addition to the loss of companionship and love that surviving family members face, they also may experience severe financial difficulties if the deceased was an income earner for their household. Funeral costs and medical bills are often too much for families to afford after a loved one passes away, and that's often just the beginning of their struggles.
At Inman, Stadler & Hill, our Knoxville wrongful death lawyers are here to help anyone whose loved one died as a result of another person's or party's negligence. Just as victims can file personal injury claims after getting hurt through no fault of their own, surviving family members can also file claims for compensation for the deaths of people who were close to them.
We have three decades of combined experience getting people the money they deserve during the most difficult times of their lives, and we know what it takes to build strong claims after tragic and preventable deaths. Call us today at (865) 470-4770 or submit an online contact form to receive a wrongful death consultation of your claim.
What Are Common Causes of Wrongful Death Claims?
There are a wide variety of situations and scenarios that can lead to preventable deaths. Many of those causes are similar to accidents that result in personal injury claims, such as:
Auto accidents—When drivers fail to obey the rules of the road, they put themselves and others in danger. Serious accidents can result in disabling and even fatal injuries. Our legal team can investigate fatal crashes and help determine whether another driver was negligent due to factors like speeding, driving under the influence, or driving while distracted.
Work-related accidents—Employers in Tennessee are supposed to give their workers all of the safety training, equipment, and precautionary measures they need to do their jobs safely. But that doesn't always happen. Whether it's due to negligent hiring practices, lack of emphasis on safety, or ignoring safety concerns, employers can be held liable when workers die on the job.
Slip and fall accidents—Slips, trips, and falls aren't just painful—they can be fatal for many people. The head, neck, and spine are vulnerable when people fall, and that's why it's so important for property owners and managers to keep their premises clear of dangers. When they fail to do so, they can be held liable for any deaths that occur on their properties.
Get the Dedicated and Experienced Representation Your Family Deserves
There's no claim more sensitive and more important than a wrongful death claim. At Inman, Stadler & Hill, our legal team will handle your case with the respect and care it deserves while doing everything in our power to get you the full compensation you need.
We have over 20 years of experience assisting families like yours through difficult times. Trust our dedication to our clients and our caring approach. Call today for a consultation.
Consultation
We're here for you when you most need it. Don't hesitate to reach out to us for a consultation today!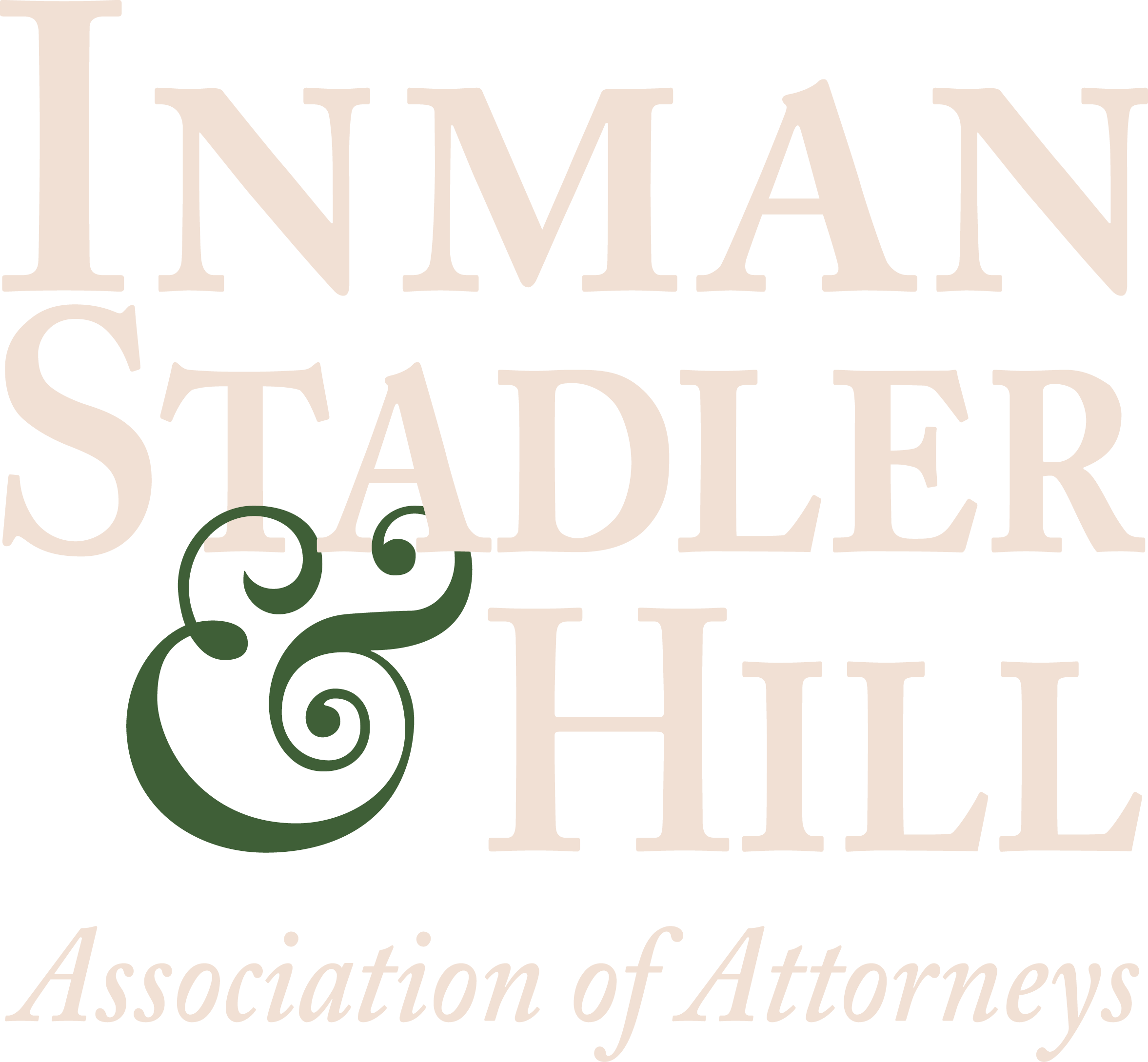 Inman, Stadler & Hill
9111 Cross Park Drive
Suite E-290
Knoxville, TN 37923
Office: (865) 470-4770
Fax: (865) 470-4870