Workers' Compensation
You work hard for the paychecks that your family depends on, and if you got hurt at work, you deserve to be compensated for your lost wages.
At Inman, Stadler & Hill, we understand that your job is your livelihood. But we also know that many hard workers just like you are denied the workers' compensation benefits they deserve. That's because both your employer and the Tennessee workers' compensation board have strict standards for claims, and even minor mistakes can be enough to cause innocent victims to be denied the money they need.
Don't go it alone if you're planning on pursuing workers' compensation benefits. Get an experienced law firm that knows how the system works and knows how to maximize your chances of success. Contact the Knoxville workers' compensation attorneys at our law firm today at (865) 470-4770 .
3 Ways We Can Help You with Your Workers' Compensation Claim
Workers' compensation benefits are vital for people who suffer work-related illnesses or injuries that prevent them from doing their jobs. Unfortunately, the standards for approval are high—and both employers and the approval board are stingy when it comes to awarding benefits.
Having a lawyer on your side can help you level the playing field because of three factors:
1. We'll collect evidence for your claim—Successful workers' compensation claims require plenty of proof. You can count on us to collect evidence that proves your health problems started at work, that your employer failed to adequately protect you, and that your injury or illness will make it impossible for you to work for the foreseeable future.
2. We'll negotiate a fair settlement for you and your loved ones—Many people who are approved to receive workers' compensation benefits quickly realize they aren't enough for their living expenses. We'll calculate how much you and your family members need to keep your heads above water, and we'll negotiate to get you the full amount of money you deserve.
3. We'll represent you in a hearing or trial if necessary—Most workers' compensation claims and appeals are settled quickly once employers and the approval board find out that victims have attorneys on their side. But that doesn't always happen. If your claim or appeal is denied, we'll take every necessary step to maximize your chances of getting benefits.
Don't Let Your Employer or the Workers' Compensation Board Deny You
Even if there was nothing you could have done to prevent your injury or illness, there's a good chance your employer will discourage you from filing for benefits or even actively try to block your attempts to get the money you need.
In addition, the workers' compensation board is notorious for denying valid claims due to minor oversights such as incomplete or missing paperwork, late submissions, or inaccurate information.
You shouldn't have to worry about your family's future being in jeopardy over things outside your control or small mistakes. Let us handle the details both big and small while you focus on getting better.
Consultation
We're here for you when you most need it. Don't hesitate to reach out to us for a consultation today!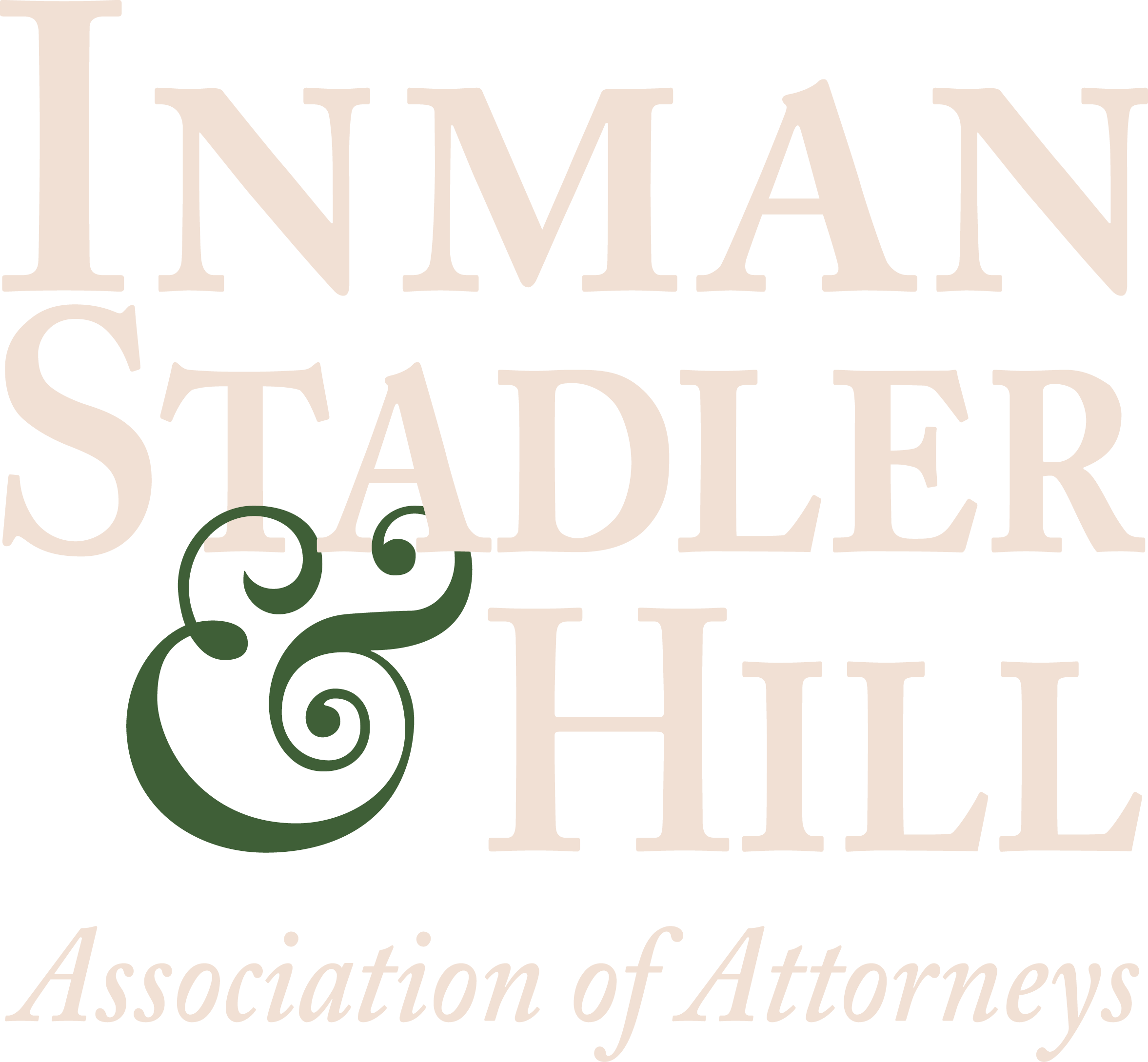 Inman, Stadler & Hill
9111 Cross Park Drive
Suite E-290
Knoxville, TN 37923
Office: (865) 470-4770
Fax: (865) 470-4870