Divorce Lawyer
If you're thinking about filing for divorce, or your spouse has already initiated a divorce, it's essential that you get an experienced lawyer on your side right away.
Divorce is more than just the legal and official separation of your life from your spouse's life. It can have significant and lasting repercussions and ramifications on your finances, your home, your assets, and even your ability to see your children.
There's simply too much at stake in divorce to not get a law firm that understands what you're going through and that knows how to protect you every step of the way. At Inman, Stadler & Hill, our Tennessee divorce attorneys are here to look out for your best interests when it comes to helping you emerge from this ordeal in the best possible manner.
Don't let your spouse and his or her legal team take you by surprise. Level the playing field with our experienced and dedicated attorneys. Call us today at (865) 470-4770 or submit an online contact form to get a divorce consultation of your case.
Why Do You Need a Divorce Lawyer?
If your divorce is hotly contested, especially when it comes to money and children, getting an attorney is essential to protect your rights. Even if you divorce is mostly amicable, it's still important to have a lawyer on your side. That's because divorce is complicated and often involves aspects of life that many spouses don't consider until it's too late.
Having a lawyer advocating on your behalf means you'll have access to the following benefits:
You'll get experienced and professional advice on what to do—Divorce can be a messy and emotional affair. It can be difficult to step back and take a look at the big picture—especially from a legal perspective. But with a divorce attorney on your side, you'll get peace of mind knowing that every aspect of the divorce and how it can and will affect your life will be brought to your attention and planned for.
You'll avoid mistakes that can cost you—The stress of divorce can take its toll on you. You're trying to juggle work and the emotional impact of the loss of your marriage, so the last thing you should be worried about is the legal system and poring over every detail of your life with a fine-toothed comb to avoid a mistake concerning your money or your children. Leave that up to us.
You'll get true closure when the divorce finalizes—Divorce court isn't straightforward or easy for people who don't have legal backgrounds. If your spouse has an attorney and you don't, you may leave yourself open to being taken advantage of in ways that you didn't expect. Our attorneys will make sure your divorce case closes the way you want it to— from errors, oversights, and unclear language.
Let Us Help You Move Forward with Your Life During A Divorce
Divorce is stressful, but you don't have to deal with it alone. Our Knoxville divorce attorneys are here to help make the process as simple and easy as possible for you.
Call today to get the professional and sensitive representation you deserve during this difficult time. We have three decades of combined experience fighting for the rights of people like you, and we know what it takes to get favorable outcomes in a wide variety of divorce cases and disputes.
Consultation
We're here for you when you most need it. Don't hesitate to reach out to us for a consultation today!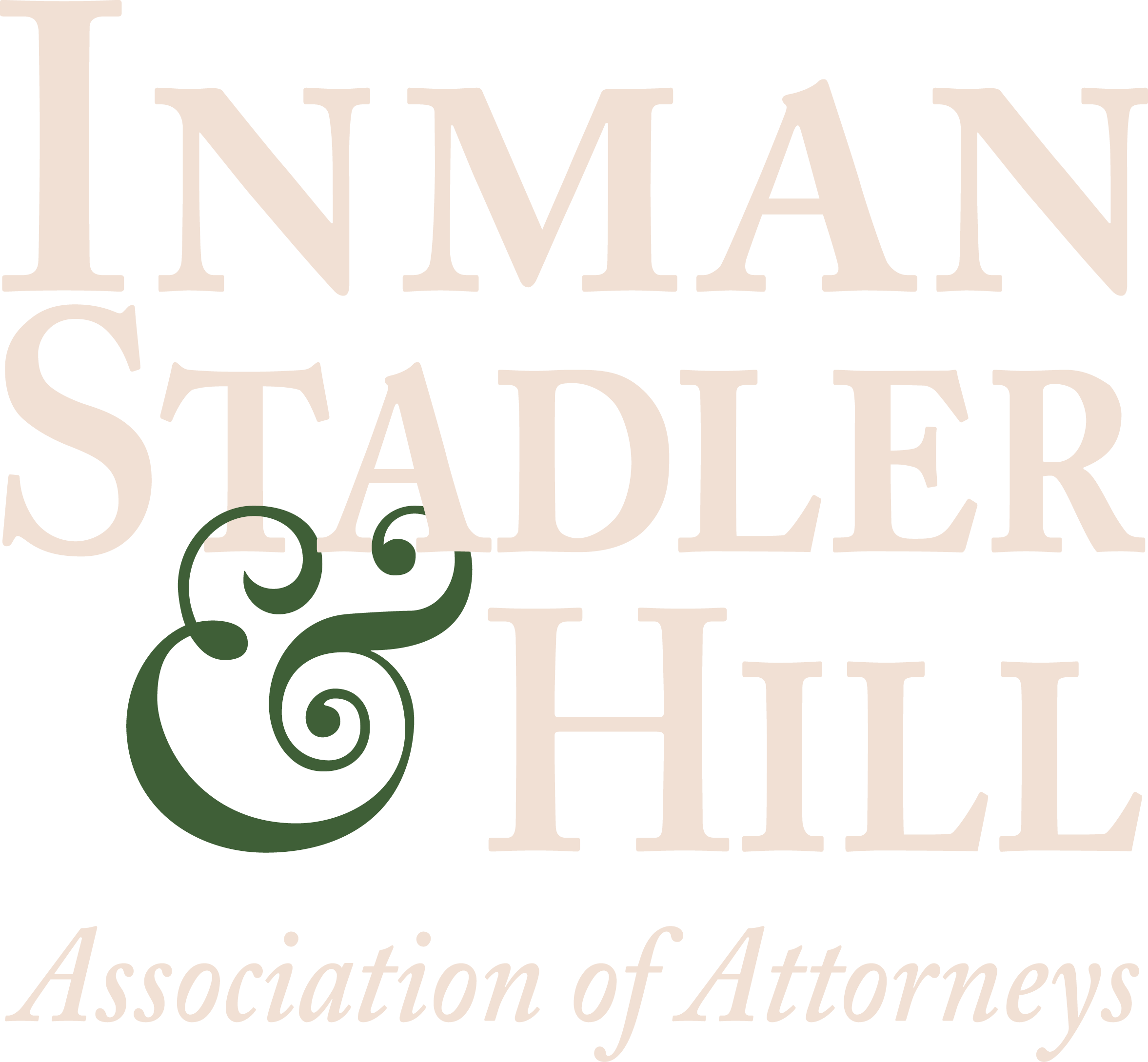 Inman, Stadler & Hill
9111 Cross Park Drive
Suite E-290
Knoxville, TN 37923
Office: (865) 470-4770
Fax: (865) 470-4870