Big Truck Accidents
Semi-trucks and tractor-trailers are among the biggest vehicles on Tennessee's roadways. Big trucks can be dozens of feet in length and weigh up to 80,000 pounds when fully loaded.
The huge size and weight difference between big trucks and passenger vehicles makes them extremely dangerous to other drivers—especially when industry violations occur. The trucking industry is heavily regulated by the Federal Motor Carrier Safety Administration (FMCSA), and it covers all aspects, including truck drivers, truck companies, and truck owners.
Unfortunately, many parties involved in the trucking industry value profits over safety, and that can put innocent victims like you and your loved ones at risk. If you or someone you love was hurt in a truck accident that wasn't your fault, you may be eligible to receive compensation for your medical bills, lost wages, and pain and suffering.
Contact the Knoxville tractor-trailer accident attorneys at Inman, Stadler & Hill today at (865) 470-4770 or by submitting a consultation form. We know what you're going through, and we know how to help.
Who Is Responsible for Tractor-Trailer Accidents?
Accidents involving two or more passenger vehicles are often straightforward when it comes to determining fault—even if multiple parties share some degree of responsibility. But truck accidents are different. That's because more than one person or company may share responsibility for a single truck, and negligence on any of their behalves can result in a crash.
The three primary parties who are often held responsible for truck accidents include:
Truck drivers—In addition to the "standard" rules of the road, such as not speeding, not driving while drunk, and not running red lights or stop signs, truck drivers are also subject to additional FMCSA regulations. Those rules include hours of service, mandatory rest periods, and maintain active and up-to-date licenses and certifications. Truck drivers can be considered responsible for crashes when any rules violations occur.
Truck companies—The companies that own, lease, or use trucks to deliver goods are responsible for making sure they're loaded safely and properly. The FMCSA has rules regarding maximum weight limits and loading procedures, but some truck companies violate those rules to maximize profits. When they break regulations and crashes occur, they can be held liable for damages.
Truck owners—Truck owners may not be involved in day-to-day operations of trucks, but they're still responsible for ensuring that they're safe to drive and roadworthy. That means scheduling and completing regular maintenance tasks and immediately repairing major defects or problems. If a truck accident occurs due to brake failure, tire failure, or other component failures, truck owners may be considered negligent.
Truck Accident Claims Require Experience and Aggressive Representation
The trucking industry represents big business, and both truck companies and their insurance providers are reluctant to pay big claims to victims.
That's why it's essential to have an experienced and aggressive law firm on your side. At Inman, Stadler & Hill, we know what it takes to win even in multi-million-dollar cases, and we're not afraid to fight to get you the money you deserve.
Consultation
We're here for you when you most need it. Don't hesitate to reach out to us for a consultation today!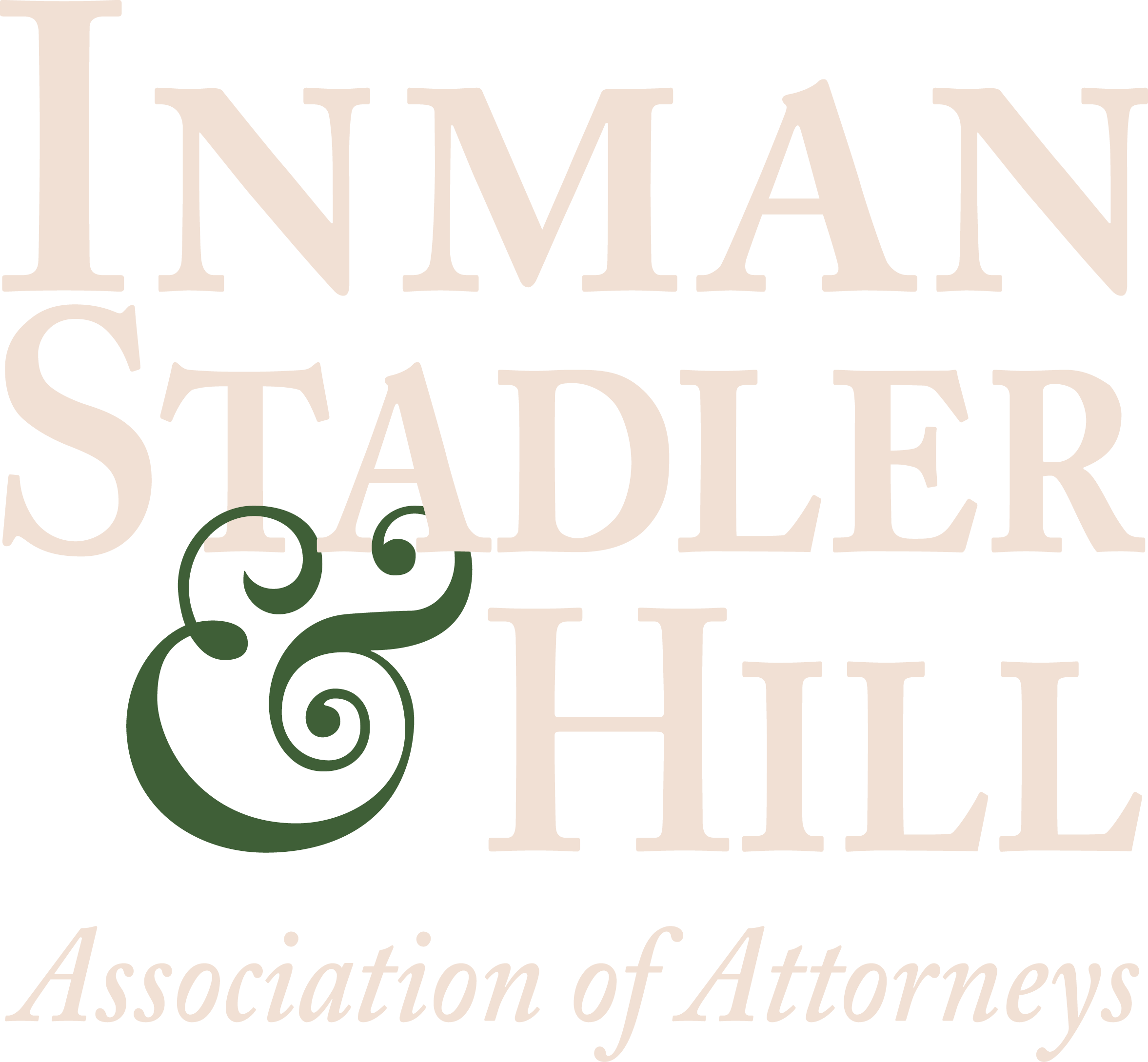 Inman, Stadler & Hill
9111 Cross Park Drive
Suite E-290
Knoxville, TN 37923
Office: (865) 470-4770
Fax: (865) 470-4870