Criminal Defense
If you have been charged with a criminal offense it can not be overstated the importance of seeking an attorney experienced and qualified to represent in the court in which you are being charged and with prior experience handling cases for your specific charge. Below is a list of answers to some Frequently Asked Questions by those involved in the criminal process, with links to websites that will provide helpful information so you know what to expect, will aid in your understanding of the criminal process and/or help you ask the right questions of your legal counsel. This information below is for general informational purposes only and is not intended to nor should it replace the recommendations and advice of a qualified criminal defense attorney.
Q: Should I make any statements or answer any questions from the police?
It's often in your best interests to avoid making a statement or signing anything. If the police are investigating you, you may or may not be aware of it. At some point, they may ask you to come into the station and give a statement. Instead of talking to the police, hire a criminal defense attorney. Your attorney can intercede on your behalf, talk to detectives, and get valuable information that may be helpful to you. Most importantly, hiring an attorney will keep you from giving statements that may be later used against you.
Q: Can I be arrested without evidence of my guilt?
The U.S. Constitution provides that you should only be arrested after there has been some determination, by an appropriate entity, of probable cause that you have committed a criminal offense.
Q: What happens at my initial appearance and arraignment?
The purpose of your initial appearance and arraignment is to inform you of the nature of your charges, the penalty for such charge(s), and you should to expect to be asked by the court to enter a plea (which under virtually every circumstance at this stage would be a plea of NOT guilty). At this appearance you will likely receive several future court dates. You should expect a trial date and several other dates necessary for preparedness for trial, i.e. motion dates, pre-trial conference dates, etc. This process will vary in state and federal court.
Q: Is there a significant difference between state and federal courts?
Yes, for an explanation of this difference click on the link below to the courts website that discusses those differences.
Q: I have been charged in federal court, do they have Jurisdiction over this charge?
For an explanation of the jurisdiction of the federal courts, click on the link below to the court's website.
Q: I have been charged with an offense in federal court – what do I need to know?
For an overview of a criminal case in federal district court click on the link below.
These two links to the Department of Justice website that provides helpful information on the stages in the criminal process in federal court.
For information about the United States Sentencing Guidelines and/or a copy of the latest edition of the Guidelines click on the link below.
If you are charged in the U.S. District Court for the Eastern District of Tennessee and have a question you should click on the link below to visit the court's website.
Q: I have charges in state court – can you give me an overview of the state criminal process?
The websites listed below provide a great introduction to the state criminal process. The first link provides a flow chart of the criminal process in state court and the second link is helpful for a general overview of the state criminal process.
State Criminal Process Overview
If your case is in Knox County General Sessions Court and you have a question for the clerk's office, click the link below.
Knox County General Sessions Court
If your case is in Knox County Criminal Court and you have a question for the clerk's office, click the link below.
Q: What is judicial diversion and do I qualify?
The link below provides some information about judicial diversion that you should review and discuss with your attorney.
Q: What happens at a trial?
If a disposition is not reached with the prosecuting entity, your case will be set for trial. At trial for felony offenses, a cross-section of 12 members of your community is selected to hear the evidence by both sides and determine your guilt or innocence of the charges against you. The typical stages of a trial include: selecting a jury, opening statements by the attorneys, presentation of evidence by each side with opportunity for opposing counsel to cross-examine, and closing statements. After all of this, the judge will instruct the jury on the law and the jury will deliberate and return a verdict of innocence or guilt.
Q: I have plead guilty to a federal offense and I am awaiting sentencing – what are the locations, security level, and programs at the facilities within the U.S. Bureau of Prisons?
You should visit the U.S. Bureau of Prisons website for questions about the facilities, security level, location and programs. Click the links below for their website.
Q: I have a conviction for a criminal offense in state court – can that be expunged from my criminal record?
Maybe, you should click the link below for general information about expungements and speak to your attorney.
Q: My loved one is in custody in Knox County – can I find out some information about…?
Click on the link below the Knox County Sheriff's website, it should be able to answer questions regarding whether they are in custody, bond amount, and which entity is holding them there. It can also answer questions about the address, phone no. etc.
For a glossary of legal terms, click the link below.
Consultation
We're here for you when you most need it. Don't hesitate to reach out to us for a consultation today!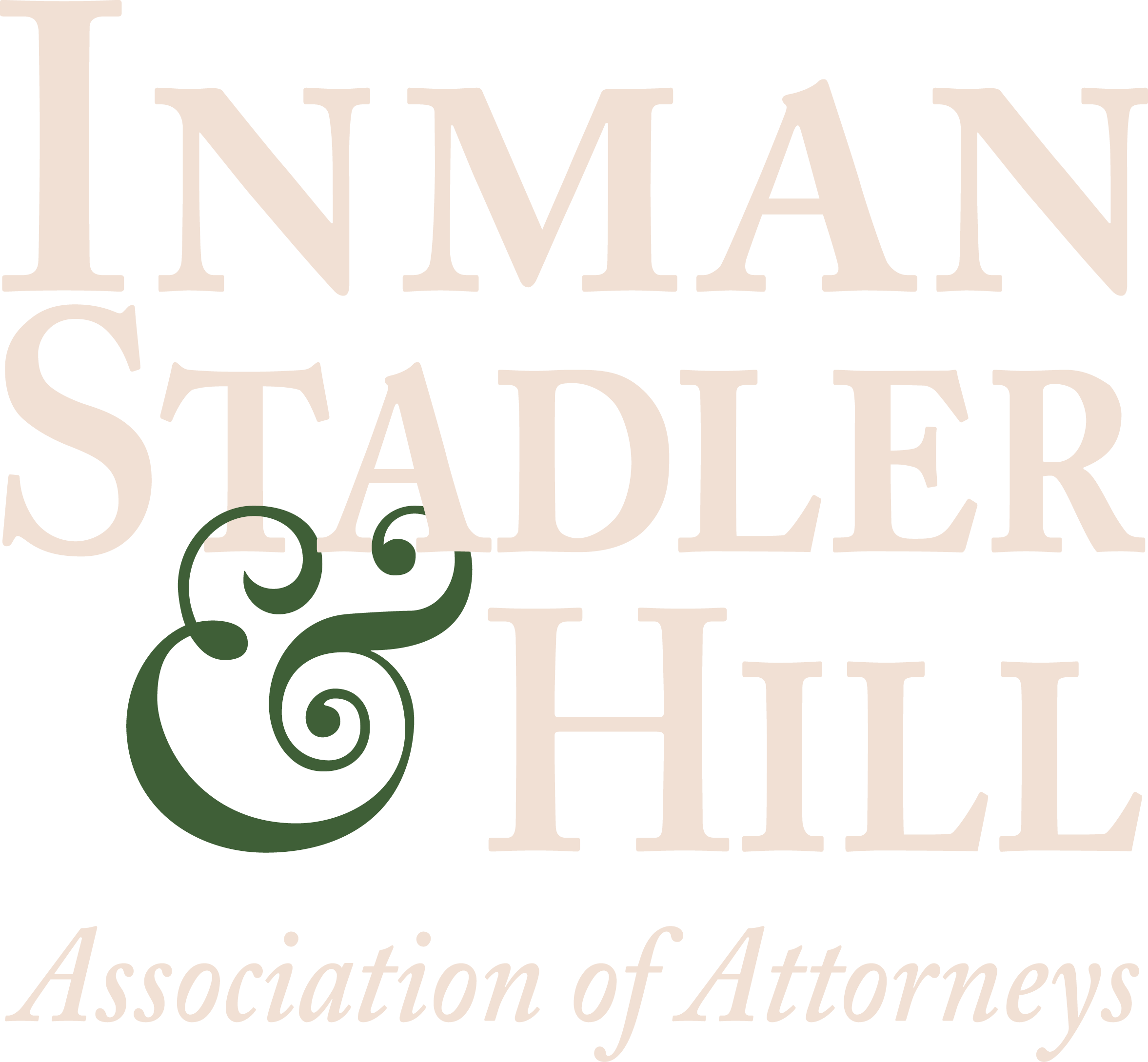 Inman, Stadler & Hill
9111 Cross Park Drive
Suite E-290
Knoxville, TN 37923
Office: (865) 470-4770
Fax: (865) 470-4870