Child Custody
Your children are the most important thing in your life. When your ability to care for them or even see them on a regular basis is threatened due to divorce and a custody dispute, it's imperative that you get a lawyer on your side who will fight for your parental rights.
Child custody decisions are often made in family law and divorce courts based on the best interests of the child. But it can be difficult to plead your case and get the facts across without an experienced child custody attorney advocating on your behalf.
At Inman, Stadler & Hill, we know how important your children are to you. The idea of being unable to see them everyday or even every week may be too much to bear. When you contact us, we'll do everything we can to maximize your chances of getting the custody agreement or decision you deserve.
Call us today at (865) 470-4770 or submit an online contact form.
How Can a Child Custody Lawyer Help?
It's easy and common for divorcing spouses to feel helpless when it comes to child custody decisions. That's because family law and divorce courts often favor one spouse over the other, making it difficult to get a fair shake.
Our legal team is dedicated to leveling the playing field for parents. When we take on child custody cases, we provide the following important legal services:
We will provide an easy to understand overview of what to expect—Most people are unfamiliar with the legal process, and that can be the difference when it comes to a child custody dispute. In addition to representing you from a legal standpoint, we'll also help you understand each step of the legal process, how they relate to you, your children, and your spouse, and what we're doing to help you get the custody verdict you want.
We will take the stress off your shoulders—Child custody disputes can be even more heated and hostile than financial and asset disputes during divorces. When you have a lawyer on your side, you'll be able to step away from the situation and let us handle all communication with your spouse and his or her legal team instead.
We will fight for your parental rights—Whether you're fighting for full custody, partial custody, or even visitation rights, you can count on us to be in your corner from start to finish. We'll present evidence to the family law judge that proves why your presence is a positive in your children's lives and why you deserve to be a steady presence in their upbringing.
Don't Leave Your Custody Rights Up to Chance. Call Us Today.
Without an experienced attorney on your side, you'll face an uphill battle when it comes to getting full or partial custody of your children. That's because the judge simply may not have enough evidence to see why your being in your children's lives is in their best interests.
When you contact our Tennessee child custody lawyers, you leave the legal battles to the lawyers and concentrate on your most important job of being a parent. You'll know your rights are being protected from all angles. Call Inman, Stadler & Hill today to get the legal advocacy you deserve.
Consultation
We're here for you when you most need it. Don't hesitate to reach out to us for a consultation today!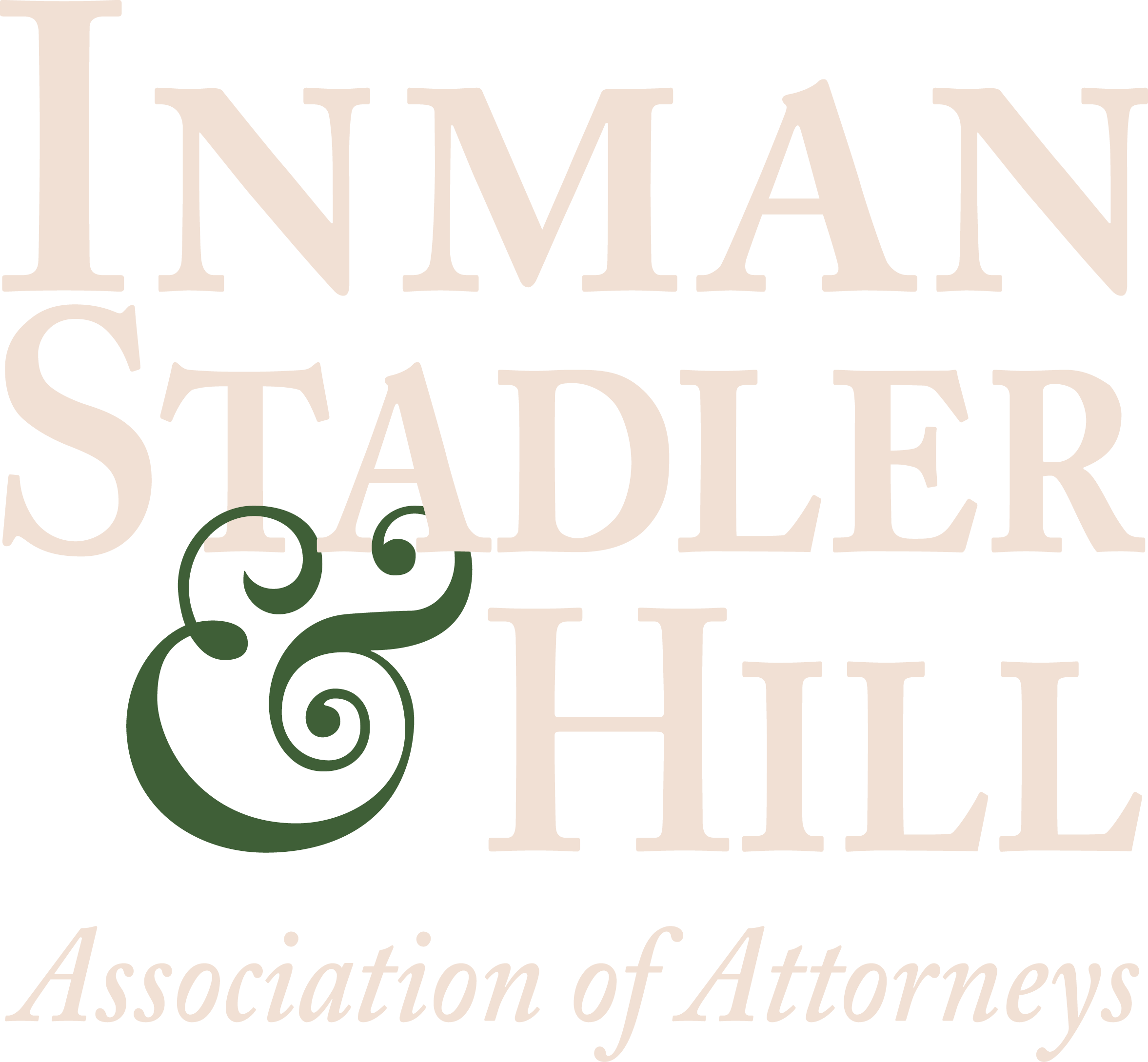 Inman, Stadler & Hill
9111 Cross Park Drive
Suite E-290
Knoxville, TN 37923
Office: (865) 470-4770
Fax: (865) 470-4870