Motorcycle Accidents
Riding a motorcycle to get around town or just for pleasure is an economical and fun way to travel, but it also poses many risks. In addition to potential risk factors like road defects and debris, riders also must be aware of the movements and behaviors of the drivers around them.
Unfortunately, drivers aren't always on the lookout for motorcyclists. Many accidents involving passenger vehicles, trucks, or other large vehicles and motorcycles are due to drivers simply not seeing motorcyclists until it's too late.
However, that's no excuse for drivers when they cause crashes involving motorcyclists. Every time drivers get behind the wheel of their vehicles, they're responsible for doing everything in their power to avoid crashes and putting others in danger—including keeping an eye out for people traveling on two wheels.
If you or someone you love was hurt in a motorcycle accident, our legal team wants to hear from you. The Knoxville motorcycle accident attorneys at Inman, Stadler & Hill knows the unique challenges that motorcycle crash victims often face, and we want to help you get your life back to normal as quickly as possible. Contact us today at (865) 470-4770 to get in touch with our experienced and professional legal team.
What Compensation Is Available for Motorcycle Accident Victims?
People who are hurt in motorcycle accidents often long paths to recovery. That's because motorcycles don't offer any built-in protection for riders. Even riders who wear full protective riding gear are still susceptible to debilitating and disabling injuries.
When injured riders file compensation claims, they may be eligible to receive money for the following accident-related expenses:
Medical bills—Injured motorcyclists often require expensive medical treatments for everything from broken bones and road rash to head injuries and even amputated fingers and toes. Those medical bills can be overwhelming, especially when victims are unable to work due to their disabilities.
Lost wages—The injuries associated with motorcycle accidents can put victims out of work for the foreseeable future. That can have a devastating impact on victims' lives and the lives of their loved ones, especially when they can no longer afford their medical treatments or even their daily living costs.
Pain and suffering—Motorcycle accident victims often experience injuries that are excruciating, and their disabilities can make it impossible for them to enjoy the things they used to love. Thankfully, victims can pursue compensation for their psychological losses in addition to their physical and financial losses.
Don't Just Get Any Lawyer. Get a Law Firm that Understands Motorcycle Accidents.
Motorcycle crashes aren't the same as auto accidents. Motorcycle accident victims often face uphill battles when it comes to getting respect and attention from insurance companies. That's because insurers are often biased against motorcyclists, and they may believe that motorcyclists are responsible for their own accidents.
At Inman, Stadler & Hill, we do everything in our power to make sure the truth comes out for motorcycle victims. With three decades of combined experience, you can trust our dedication to getting our clients the outcomes they deserve. Call today.
Consultation
We're here for you when you most need it. Don't hesitate to reach out to us for a consultation today!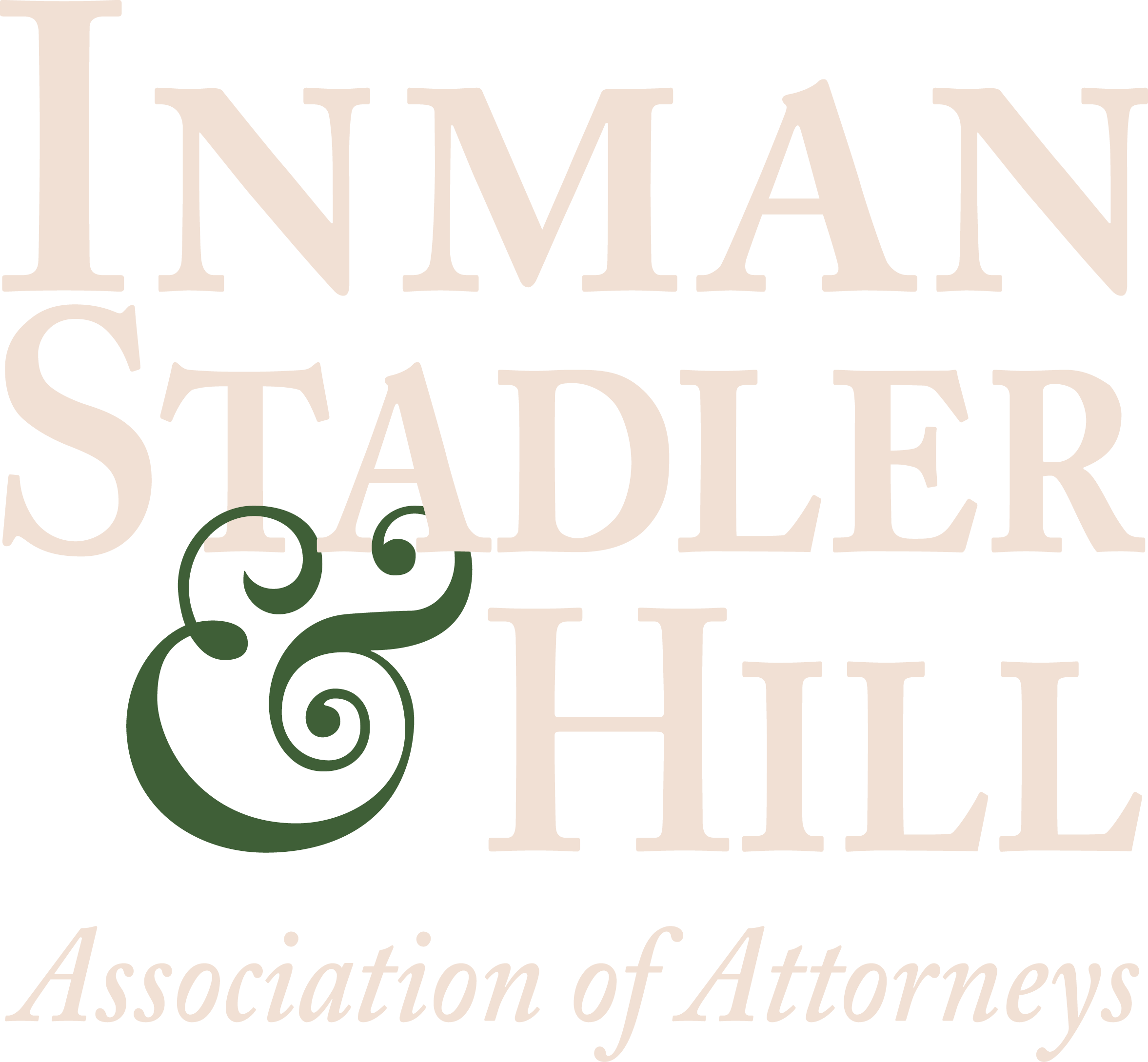 Inman, Stadler & Hill
9111 Cross Park Drive
Suite E-290
Knoxville, TN 37923
Office: (865) 470-4770
Fax: (865) 470-4870