Family Law
Sometimes issues involving your family simply can't be settled without the help of an attorney. At Inman, Stadler & Hill, our family law attorneys know how difficult it can be to deal with disagreements concerning a divorce, child custody and visitation rights, child support, paternity, and more. Getting a law firm on your side can take the stress of the situation off your shoulders and give you peace of mind.
There's no room for mistakes or oversights when it comes to family law-related issues. Missing small details or glossing over fine print can jeopardize your chances of receiving or paying fair child support payments and having equal and fair access to your children during the most crucial years of their lives.
Get the legal advocacy you need and deserve during this difficult time. Call our Knoxville family law attorneys today at (865) 470-4770 or submit an online contact form.
What We Can Do for You and Your Family
Family law is a diverse and wide field of practice, but our attorneys are up to the challenge regardless of your individual needs. We handle many types of family law claims, including:
Divorce—The dissolution of your marriage can be incredibly stressful and emotionally painful, but you don't have to go it alone. Let our experienced legal team manage your affairs and help maximize your chances of getting a favorable outcome.
Child custody—The thought of not being able to see your children as often as you want or not being able to see them at all can be unbearable. We'll be your advocate when it comes to persuading a family law or divorce court judge why your presence is invaluable in your children's lives.
Child support—Whether you need child support payments or will be responsible for paying them, it's important that they're fair for both parties and for your children's well-being. Our attorneys will fight to make sure the court's decision is in the best interests of you and your kids.
We also provide a variety of other family law-related services, such as:
Drafting pre-nuptial and post-nuptial agreements
Negotiating spousal support payments and decisions
Creating plans for adoption and emancipation of minors
Establishing paternity
Establishing or terminating parental rights
Negotiating parenting plans to stop visitation-related conflicts
and many more
We're Here to Help with Your Family Law Conflict
When it comes to family law issues, you need experienced legal representation that knows the ins-and-outs of Tennessee's legal system and knows how to get favorable outcomes for parents, spouses, and children. Our legal team has many years of experience helping people through critical legal decisions involving divorce, child support, child custody, and more, and we can put our experience to work for you, too.
Don't hesitate to contact us to get the representation and legal advocacy you need to move forward with your life. You have enough to worry about right now—let us handle the paperwork and the legal side of things while you focus on what's best for you and your loved ones.
Resources
Listed below are links to several websites that may be helpful in navigating your domestic relations issues:
If you are contemplating or in the process of a divorce and would like to understand and/or begin completing the parenting plan forms,  click the link below.Parenting Plan Form
If you are contemplating divorce and wondering what your child support may be or if you are seeking modification of your current order of support, you can click the link below for the Tennessee child support calculator.Child Support Calculator
If you seeking information about your child support case(s), payment history and related matters, click on the link below.Your Child Support Case
Consultation
We're here for you when you most need it. Don't hesitate to reach out to us for a consultation today!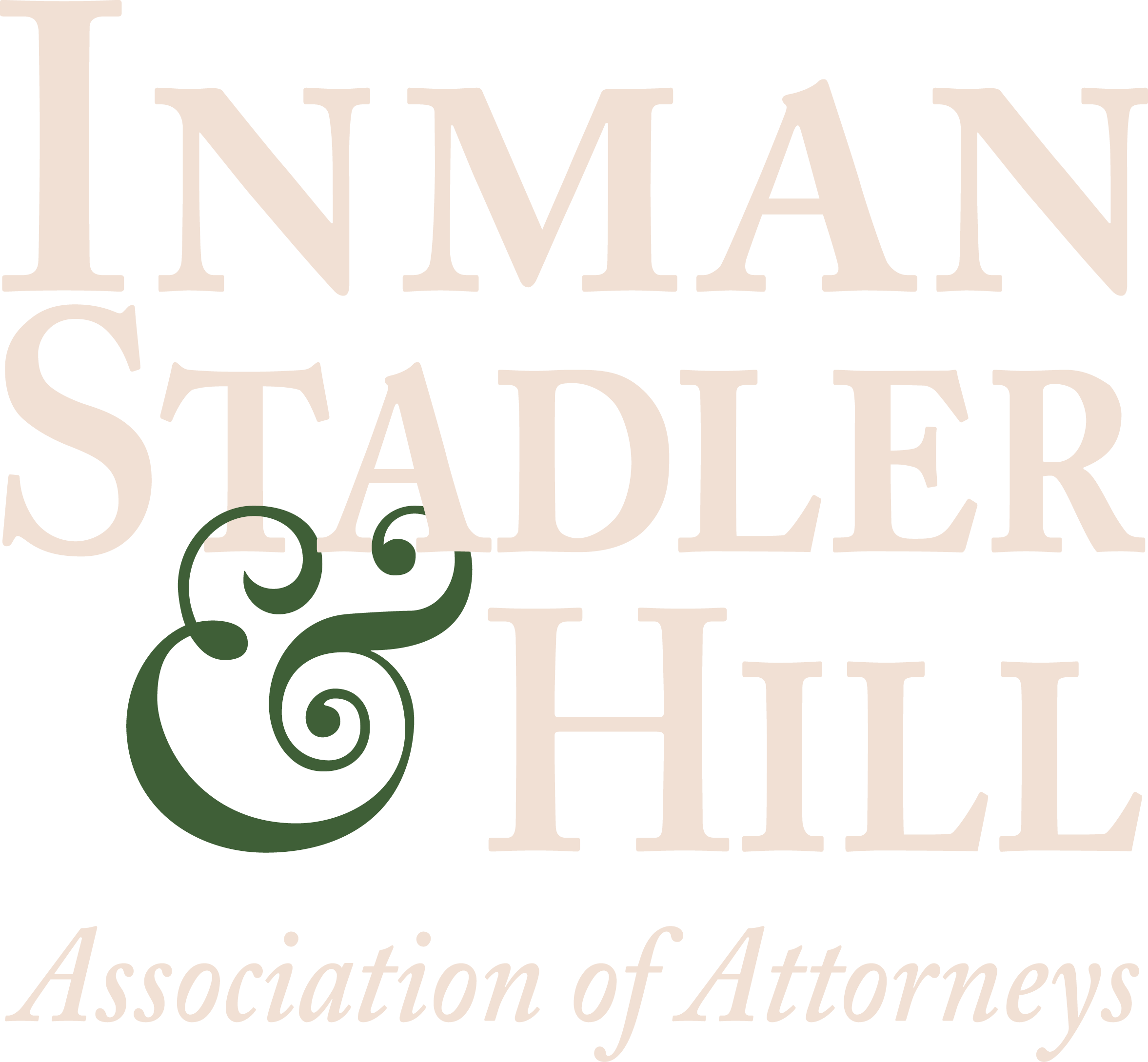 Inman, Stadler & Hill
9111 Cross Park Drive
Suite E-290
Knoxville, TN 37923
Office: (865) 470-4770
Fax: (865) 470-4870