Personal Injury
Do you have a personal injury claim? If the negligent or reckless actions of another have caused you to suffer injury or other harm, you likely have a personal injury claim for compensation. The attorneys at Inman, Stadler & Hill can help you determine whether or not you have a personal injury claim.  Because Tennessee has a one-year statute of limitation on bringing a personal injury suit, it is important that you contact one of the experienced attorneys at Inman, Stadler & Hill as soon as possible for a personal injury consultation.
Types of Personal Injury and Negligence Cases
Premises Liability
Medical Malpractice
Defective Drugs or Medical Devices
Product Liability
Assault & Battery
Injuries can be expensive, and you should not bear the expense of another's fault.
When a person suffers a significant injury such as that of a car accident, the costs of it can add up quickly. Here are some common expenses:
Hospital Bills
Doctor Office Bills
Various Medical Tests
Medications
Lost Current and Future Wages
Property Damage
Car Rentals
In addition to potentially recovering the expenses due to the injury occurring, the attorneys of Inman, Stadler & Hill may also be able to help you recover for the pain and suffering and the emotional distress suffered from the injury. To determine what you may recover, make your appointment today for a consultation with a personal injury lawyer at Inman, Stadler & Hill, 865-470-4770.
What Should You Do after an Accident That Wasn't Your Fault?
Your first steps following a personal injury accident can affect the reimbursement that you get from your insurance company if a claim is filed:
Seek medical attention—Although you may feel fine now or think your injuries aren't very serious, symptoms can worsen in the days following the accident so it is important to quickly get medical attention, not only for your health, but it may also strengthen your injury claim. If you wait several days or weeks after the accident to seek medical attention, it will be harder to prove that your injuries were the result of the accident.
Take photos—Having photos of the accident and your injury may also be important to help you get full reimbursement for your claim. If possible, you should remember to jot down the names and addresses of any medical professionals from whom you received treatment after the accident. It is also important to keep receipts for any expenses you incurred as a result of the accident such as travel expenses, prescriptions, co-payments, and medical equipment, special foods, etc.
Write down what happened and collect as much evidence as possible—It may help strengthen your claim, if you have a record of information about your accident, i.e. photos of your injuries, pictures of the location of the accident, damage to you or your belongings, for instance if you were involved in a car accident it may be helpful to have photos of the damage to your vehicle. Proof of financial losses, such as lost wages and opportunities may also prove helpful for filing a claim for personal injury.
Avoid These Common Mistakes to Protect Your Claim
It is also important to know what not to do if you have been involved in an accident. For instance, do not admit fault. You may be inclined to apologize for the accident when you are at the scene or admit fault to your car insurance agent. However, doing so may seriously jeopardize your claim. You should not assume blame, wait to get an incident report or a detailed description of the accident, along with photos.
Even if you believe you might have been fully or partially at fault, don't say to the other party, your passengers, witnesses, or an adjuster that you were to blame. Also, don't prematurely sign any type of release, don't talk to anyone about the incident, or take other significant steps until you have received proper legal representation.
Consultation
We're here for you when you most need it. Don't hesitate to reach out to us for a consultation today!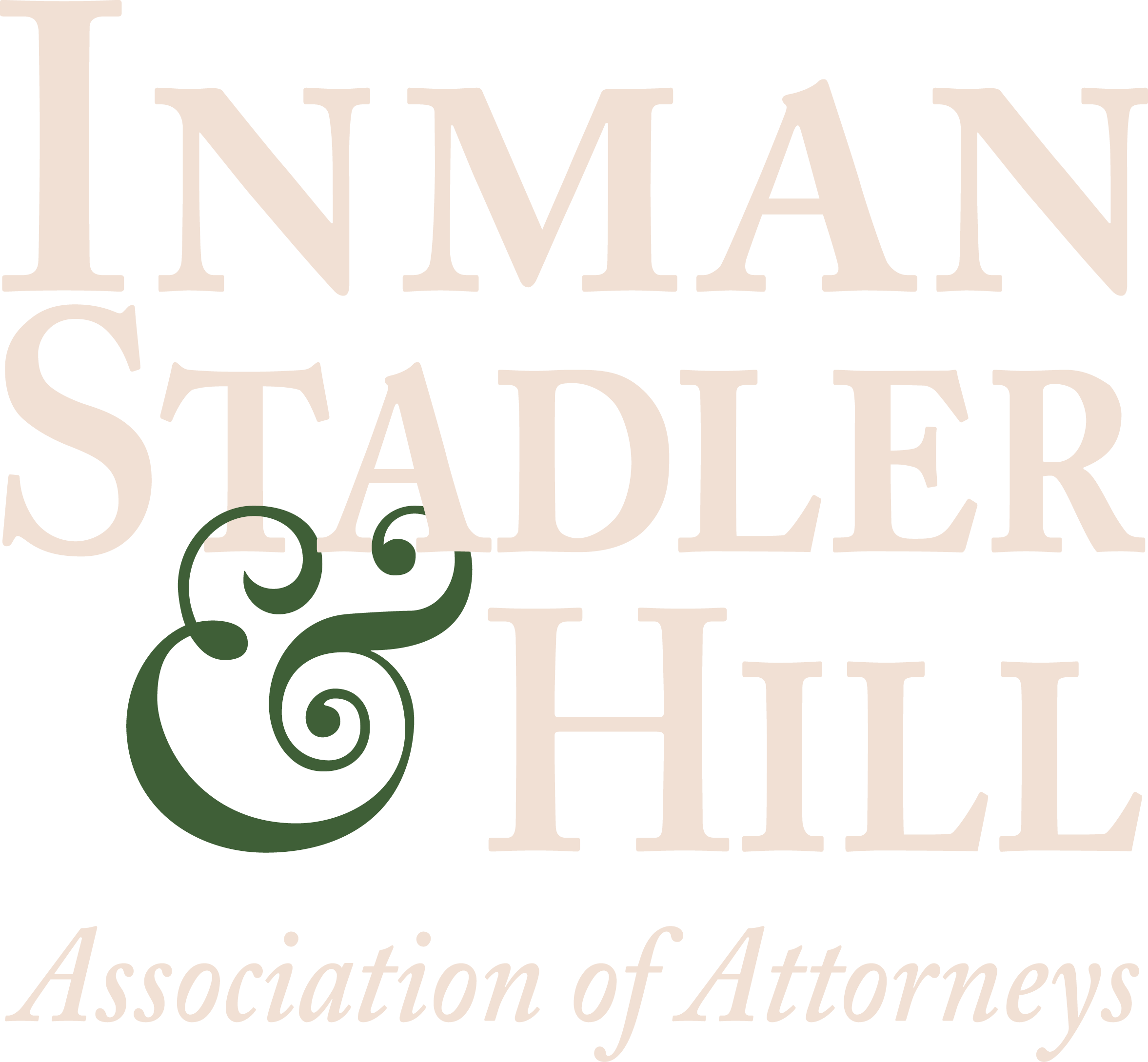 Inman, Stadler & Hill
9111 Cross Park Drive
Suite E-290
Knoxville, TN 37923
Office: (865) 470-4770
Fax: (865) 470-4870