Auto & Car Accidents
If you were recently injured in an auto accident, you need experienced legal representation on your side. Your injuries may prevent you from going back to work, and that can be devastating when you're facing expensive medical bills that you can't afford.
At Inman, Stadler & Hill, our Knoxville car accident attorneys have one goal in mind when we take on claims for our clients: getting them full and fair compensation for their accident-related expenses. Insurance companies don't always fight fair, and they're always looking for reasons to reduce or deny claims.
We know the ins-and-outs of auto accident claims in Tennessee, and we know how to win. Trust our experience and our dedication to victims like you. Get in touch with us today for a consultation—call (865) 470-4770 or submit an online contact form and let us help you get your life back to normal.
Why Do You Need a Lawyer after an Auto Accident?
Getting an experienced law firm on your side after a car crash that wasn't your fault is an important step towards your physical and financial recovery. When you contact the legal team at Inman, Stadler & Hill, you'll get peace of mind knowing you have the following services and support at your side:
We'll help prove the accident wasn't your fault—All successful auto accident claims begin with evidence that proves victims didn't cause their crashes. From police reports and accident scene debris to witness statements and even expert testimony, you can count on us to leave no doubt in the insurance company's mind about what happened.
We'll calculate how much money you're owed—The medical bills you're facing may be just the tip of the iceberg when it comes to how the crash will affect you financially. You may need long-term medical treatments, and you may be unable to go back to work for months or even years. Our team will analyze your current and future expenses and demand that you're fairly compensated.
We'll handle all communication with the insurance company—After the insurance company finds out about your accident and your injuries, there's a good chance an adjuster will get in touch with you. His or her job is to reduce or deny your claim. You shouldn't have to deal with that or having to negotiate your settlement while you're recovering—let us handle that instead.
Whether Your Claim Is Big or Small, You Can Count on Our Dedication and Professionalism
At Inman, Stadler & Hill, it's our goal to give our clients the hands-on representation and client service they deserve. We know you're going through a difficult time, and that's why we want to make the legal process as easy and stress- as possible for you.
From keeping you up to date on our progress to aggressively pursuing the compensation you deserve, we put our clients first in everything we do, regardless of the value or sizes of their claims.
Consultation
We're here for you when you most need it. Don't hesitate to reach out to us for a consultation today!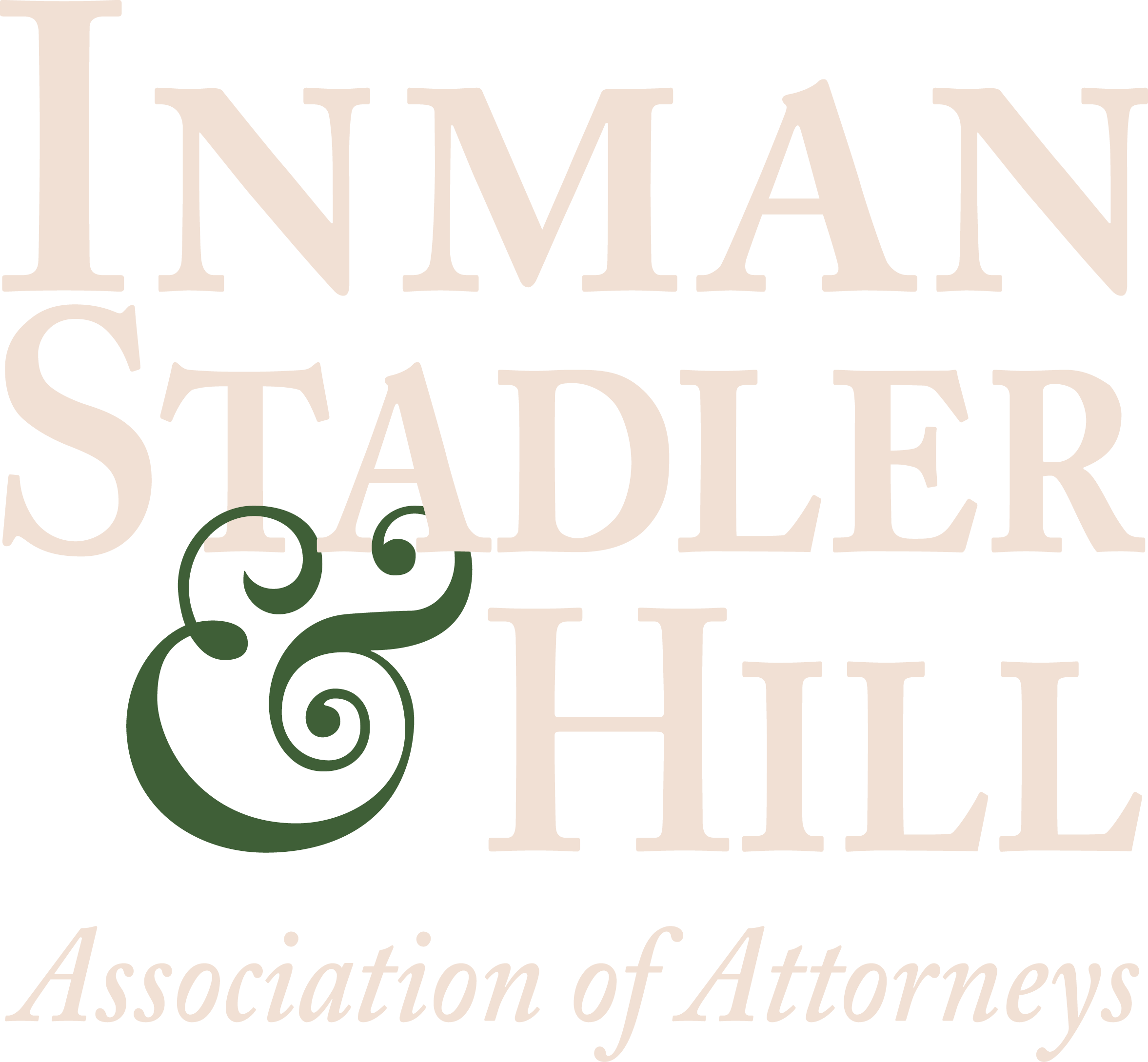 Inman, Stadler & Hill
9111 Cross Park Drive
Suite E-290
Knoxville, TN 37923
Office: (865) 470-4770
Fax: (865) 470-4870