Slip & Fall Injury
When you step foot on someone else's property, whether it belongs to an individual or a corporation, you expect to be safe and from dangers. But that's not always the case, as innocent victims suffering serious slip and fall injuries is commonplace throughout Tennessee.
At Inman, Stadler & Hill, we know how devastating slip and fall accidents can be to victims and their families. Injuries can range from fractures and broken bones to traumatic brain injuries and even paralysis. Many victims face long roads to recovery complete with expensive medical bills, and they may be unable to return to work due to their accident-related disabilities.
Were you or someone you love hurt in a slip and fall accident on another person's or party's property? If so, you need an experienced and aggressive slip and fall accident law firm on your side. We've fought for the rights of victims like you for the past two decades, and we know what it takes to win. Get in touch with us today for a slip and fall injury consultation by submitting an online contact form or by calling us at (865) 470-4770.
What Responsibilities Do Property Owners Have to Protect Guests?
Whether they're homeowners or business owners, property owners and managers have a responsibility to protect guests and anyone who enters their premises.
Some of those responsibilities include:
Cleaning up wet or slick floors—Slip and fall accidents are often associated with liquids accumulating on floors. Whether it's due to a spill, a leak, or rainwater collecting near a doorway, property owners should either make the area inaccessible to guests or clean the liquid and prevent it from accumulating immediately. Otherwise, they can be considered responsible for accidents.
Repairing loose, broken, or uneven steps—Falls on staircases and stairwells are extremely dangerous and can even lead to life-threatening injuries. A significant risk factor for trips and falls is loose, broken, or uneven steps. If property owners don't make appropriate repairs to those defects, they can be held liable for any injuries that occur.
Providing adequate lighting in dark areas—To walk safely, guests must be able to easily see where they're going. That means property owners should provide adequate lighting in outdoor areas, hallways, stairwells, and other places where lighting may otherwise by insufficient. When they fail to do so, serious injuries can occur and they can be considered negligent.
Hurt on Someone Else's Property? We're Here to Help.
Slip and fall injuries can be devastating for victims and their families. They're often associated with short-term or permanent disabilities that can make it difficult or impossible to go back to work. And when you're not working, you're not earning the paychecks your family depends on.
At Inman, Stadler & Hill, our legal team knows what you're going through, and we know how to help you get the compensation you need to move forward with your life. With three decades of combined experience in personal injury claims, you can count on us to give you the aggressive and compassionate legal representation you deserve.
Consultation
We're here for you when you most need it. Don't hesitate to reach out to us for a consultation today!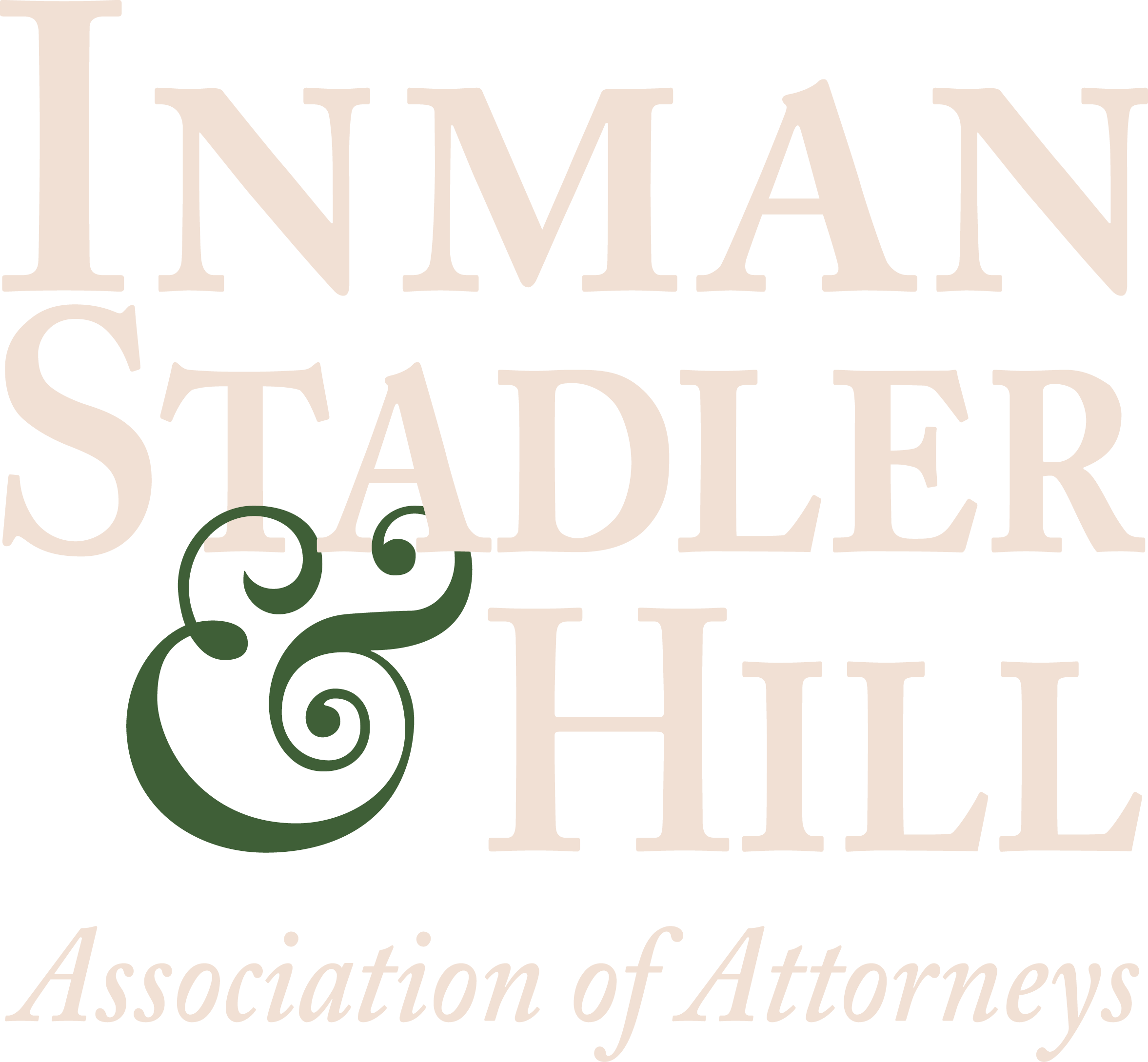 Inman, Stadler & Hill
9111 Cross Park Drive
Suite E-290
Knoxville, TN 37923
Office: (865) 470-4770
Fax: (865) 470-4870